World leading synthetic diamond supermaterial company with over 30 years' experience in the design, development and production of CVD diamond
INTRODUCING ELEMENT SIX
Element Six is a synthetic diamond supermaterials company and member of the De Beers Group of Companies. Element Six designs, develops and produces synthetic diamond supermaterials, and operates worldwide. Element Six supermaterial solutions are used in applications such as cutting, grinding, drilling, shearing and polishing.
Element Six Technologies, a business of Element Six, is dedicated to the design, development and manufacture of the extreme properties of synthetic diamond beyond hardness - today opening up new applications in a wide array of industries such as optics, power transmission, water treatment, semiconductors and sensors.
WORLD LEADING INNOVATION
Element Six is focused on the development of the next generation of extreme performance CVD diamond products. Built on over 60 years of experience, we bring together an understanding of synthetic diamond applications and materials development. Our innovation is supported by our Global Innovation Centre – the world's largest and most sophisticated diamond research centre.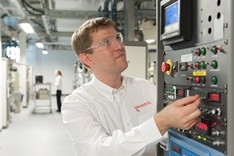 CONSISTENT HIGH QUALITY
The high quality of our synthetic diamond materials is based on over 60 years of manufacturing experience. Our diamond materials are produced to precisely defined specifications using the Element Six controlled production process which provides customers with assured consistent, repeatable and reliable quality.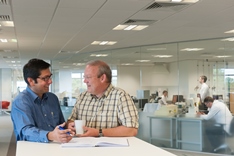 OUR PARTNERSHIP APPROACH
We work in partnership with our customers to deliver innovative CVD diamond solutions that enabe step changes in end-product performance and in turn, provide incremental commercial improvements unattainable through the use of any other material. We provide technical expertise to support our customers from initial product concept through to commercialization.